Le sens du son
R_DUQUESNOY_Perception-Espace-Interaction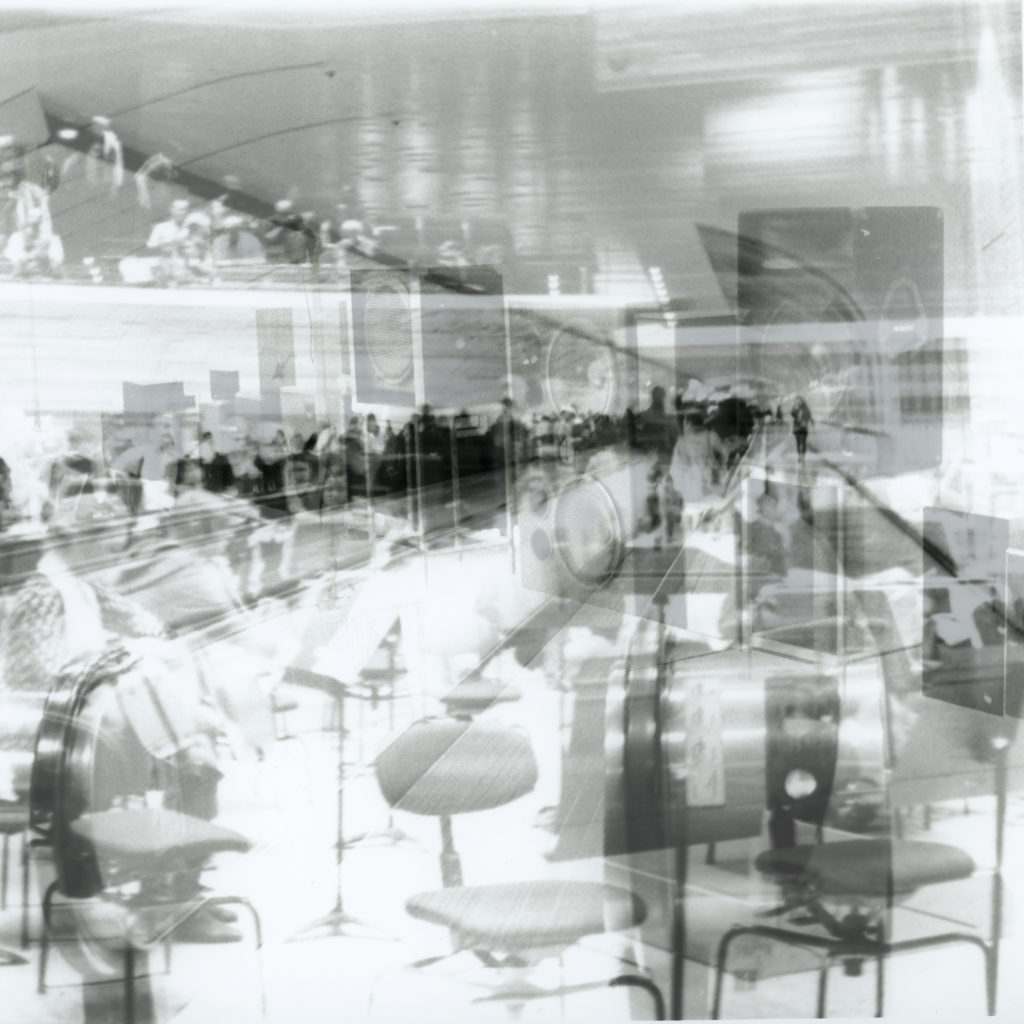 Mémoire de Raphaëlle Duquesnoy
Master Design Sonore 2016-2107
École Supérieure des Beaux Arts du Mans
Liens présentés dans le mémoire
Lien n°1
Visualisation d'un spectrogramme.
Exposition de Bernie Krause, Le Grand Orchestre Animal
Fondation Cartier, Paris. Octobre 2016
Lien n°2
Proposition d'écoute : fréquence pure
vers fréquence harmoniques
Lien n°3
4'33'' de John Cage. Interprété par David Tudor.
Lien n°4
Evelyn Glennie, Libertango Astor Piazzolla
Lien n°5
Une rue à l'oreille de Murray Schafer.
Paysage sonore d'une rue Parisienne. Arte Radio.
Lien n°6
Écoute des enregistrements de Bernie Krauss.
Lien n°7
Alvin Lucier, I am sitting in the room. 1969
Lien n°8
Vidéo d'un spatialiseur automatisé, illustrant les avancées technologiques en terme de spatialisation du son dans l'espace. IRCAM/SPAT combiné à IANNIX dans un espace ambisonic en trois dimensions– Pièce Entropia, Fraction 2014/2015
IRCAM/SPAT & IANNIX – ENTROPIA – LIVE MODULATION
Lien n°9 :
Version audio du poème électronique de Edgar Varèse. 1958
Lien n°10 :
Bernhard Leitner, Sound Space Sculpture.
Hamburger Bahnhof, 2006.
Lien n°11 :
La Monte Young et Marian Zazeela.
Dream House, 1990. Collection MAC Lyon.
Lien n°12
László Moholy-Nagy
Modulateur Espace Lumière, 1930

Lien n°13
Nicolas Schöffer, CYPS 1.
Esplanade du Trocadéro, 1956.
https://www.olats.org/schoffer/archives/cyspf.htm
Lien n°14
Kurt Schwitters, Ursonate.
Enregistrement du 5 mai 1932.
Lien n°15
Philip Corner, Piano Activities 1962.
Performance de Simon Anderson (2014).
Lien n°16
Fluxus Festival, Film 1962
https://www.youtube.com/watch?v=ADX5KnWGZDo
Lien n°17
Markus Popp, Oval Score.
Teaser, 2011.
Lien n°18
Max Neuhaus, Time Square.
New York. Vidéo de l'installation
Lien n°19
Christina Kubisch, Electrical Walks Aix.
Mobile Audio Fest. Locus Sonus 2015
Lien n°20
Peter Sinclair, Road Music,
Mobile Audio Fest 2015. Locus Sonus.
Lien n°21
Max Eastley, Aeolian Circles.
Berlin Reservoir, Singhur Hoergalerie – 2013
Lien n°22
Céleste Boursier Mougenot, From Here To Ear.
Trois versions.
Galerie Iconoscope de Montpelier, 2009.
V.15 au Hangar Bicocca.
V. 13 à la Galerie of Modern Art de Brisbane.